Adhere to the following detailed instruction to install module on your Admin Panel and FTP server:
Upload Mobile Connector installation file on your computer firstly. You are able to use one of the two ways to find and upload the required file:
From Opencart marketplace



a) go to official Opencart marketplace and find appropriate Mobile Module there:
Scroll down the page and you will see the two variants of download links - choose the most suitable to your shopping cart variant and press 'Download':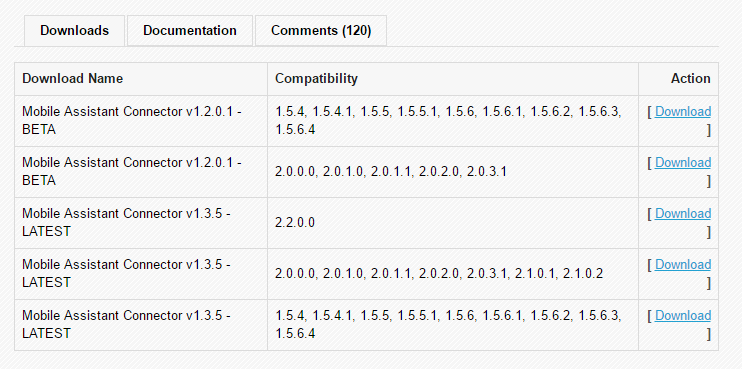 Upload zip installation file on your machine.
b) choose the one of these downloading links, depending on your shopping cart version:
- http://emagicone.com/shared_files/opencart/mobileassistantconnector15x.zip (OC version 1.5.4 - 1.5.6.4)
- http://emagicone.com/shared_files/opencart/mobileassistantconnector20x-21x.zip (OC version 2.0.0.0 - 2.1.0.2)
- http://emagicone.com/shared_files/opencart/mobileassistantconnector22x.zip  (OC version 2.2.x.x)
    2. Uncompress zip file via File Archiver.
    

3. Connect to the FTP server by using any FTP client - type your username, password and hostname.
    

4. Find your store main (root) directory  - the directory where your Opencart store is located with all appropriate files.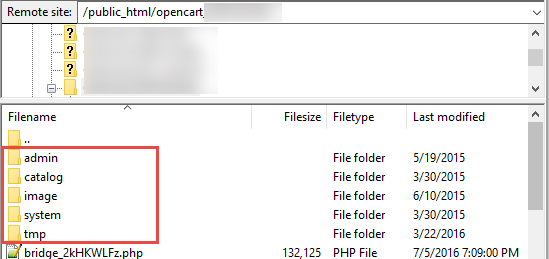 5. Open unzipped file of module installation and select 'admin' and 'catalog' files in it. Drag and drop them to your store root directory.


 6.

Now you can go to your Admin Panel.
Choose the 'Modules' sector in the Admin menu, where you can see the list of all available modules there.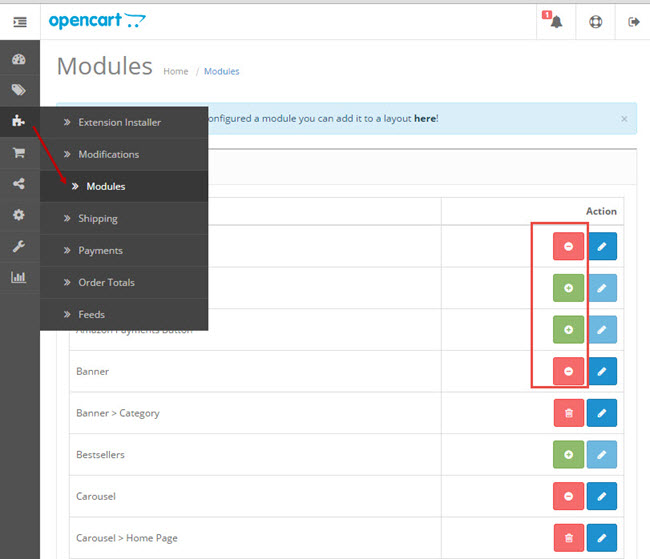 The already installed modules marked with the red square with the minus sign in it and not  installed yet - green square with a plus sign in it.
    7.
In the Modules List you can see the Mobile Assistant Connector position.
The Mobile Assistant Connector is installed now and can be used .